to receive our weekly emails
Enter your information below to subscribe to our weeking emails
which offer everything from free plays to special offers
NBA Picks from Expert Basketball Handicappers
71% During 2014-'15 NBA Regular Season
Wayne Segall and his team have been unstoppable over the last two months of the NBA season going an impressive 41-16 since November 1st. That's his team's 3rd best record ever over a 2 month period. Not only have they hit on 71% over that period, but they're also 14-3 on Slam Dunk Lock Plays... The highest of any of our internal teams. Now is the time to jump on board with Wayne and his team. We've got packages to fit every sized player. We have a promotional Week Pass for only $500, that will enable you to sample our service and see what we can do for your bankroll before deciding to join the team longterm. We also have a Daily Sampler Package for only $100 where you'll receive three of our Top Plays of the Day. Our team is RED HOT right now. Get in on the winning now and let's make some big time money!
• Daily Sampler Package: $100 BUY NOW
• Week Pass: $500 BUY NOW
---

---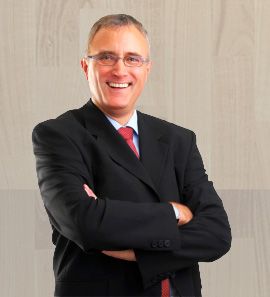 Wayne Segall - NBA Executive Leader
Our NBA Department is led by the worldly renowned, recognized and respected Basketball expert and overall sports guru, Wayne Segall, the son of former Las Vegas Insider David Segall. Over the last 15 years, Wayne and his team have developed and perfected a winning formula that produces winner after winner in the NBA. After hitting the scene over a decade ago, him and his formula quickly gained massive acclaim around the inner circles of the Basketball world. Wayne's team includes 3 consultants to the odds makers in Vegas and a number of Insiders from all over the globe. There's no piece of information that goes unnoticed by Wayne and his team, and we're the best of the best in the business at interpreting the information and translating it into winners.
---
Early Bird NBA Playoffs Special
The Playoffs dont start till April 20th, but it's never too early to roll out our Early Bird NBA Playoff Special. We've already designated our Playoff team of analysts to start building preliminary reports on the teams that are already a virtual lock to make the playoffs. This is how we're able to stay one step ahead of all the other services... While they're busy spreading their resources to all of the other major American sports, our one and only focus at all time is Basketball... Basketball... Basketball. For a limited time only our Early Bird NBA Playoff Special is available for only $300. That's right. Get every Premium Playoff Play for only $300. That's over 50% off the regular price. Don't wait for the price to go up! Buy early and buy cheap by getting on board now for the easy playoff winners.
• Early Bird Playoff Special: $300 BUY NOW